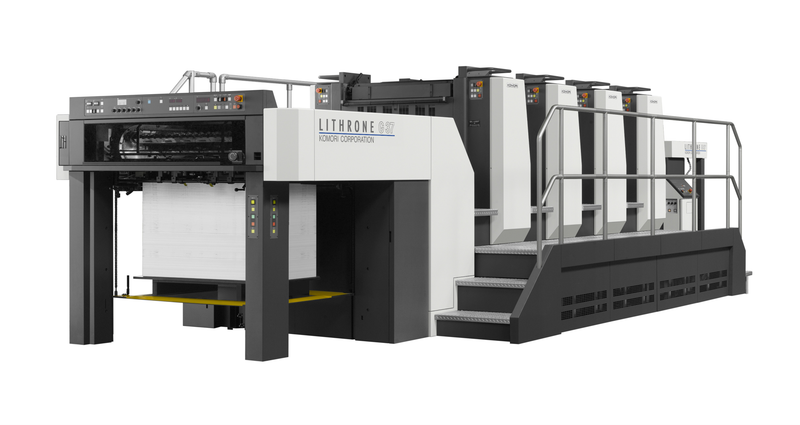 Business Cards

A business card is sometimes the first and only impression you get to make. Your business cards reflect your business, and a level of professionalism; make it a good one.
No matter what look you are trying to achieve with a business card there are literally thousands of ideas to choose from and a thousand different impressions to leave potential clients with. Choose from a variety of paper stock, ink colors, fonts, designs, horizontal, vertical, two-sided, gloss or matte finishes. Add a more elegant look with Foil Stamping and Embossing to your cards. The possibilities are endless.
We're your #1source for business cards, if you need something Fast and economical we offer 24-hour rush service.
Let our team of designer help you with designing your ideas, choosing paper stock options and ink combinations - everything you need for this essential element of your business. You and your clients will be so impressed with the quality of your cards that you'll keep coming back for more.
Letterheads
Letterhead is the focus of your businesses stationery; it is the one piece of marketing that speaks to your client, it should set the stage for all the other business stationary that you have.
The look of letterhead making it a very important business statement. Having a professional letterhead design is one of the best steps you can take in building a brand name for your business.
In addition to correspondence, your letterhead can be used for proposals, statements, pro forms and more.
Increase the impact of your personal or professional correspondence by combining your letterhead with matching business cards & envelopes for a complete identity package.
There are many different customization options to make your letterhead unique. Contact our team of professionals to see how we can help customize all of your business printing needs.
Envelopes
Business envelopes are sometimes the first and only impression your business gets to make. Envelopes are an important part of your organization's stationery; they set the stage for the products or services you sell.
Never send a boring white envelope again! Match your custom envelope to your letterhead or invitations.
Plus, you can upload your logo or photo and add custom text to create a cohesive look to all your correspondence.
Get people excited to see a unique envelope in their pile of mail.
Some envelope options include are regular or window, Security tints, double window, open end
these are some of the most common business envelope sizes we carry:
· 6 3/4 reply #9 regular, #9 window, #10 regular, #10 window
· A2 • A-4 • A-6 • A-7 in white or color
· 6"x9"- 9"x12"- 10"x13"Booklet or Catalog
Counter Cards / Rack Cards
Rack cards (also known as counter cards) are a great way to get in front of customers through strategically placed point-of-purchase displays. Rack cards can be placed wherever your customers are: hotels, restaurants, convenience stores, and serve as an effective marketing piece your customers can take home with them.
Custom rack cards can be very eye-catching and offer a great deal of room for creativity. We can help you express your message through vivid colors and attention-grabbing headlines. Rack cards can be printed on both sides, allowing you more space to communicate with customers while making a stronger first impression through an inviting front-facing design.
We can incorporate your company logo, photographs, or any custom images or designs you can come up with.
You can trust us to make your vision a reality, with unmatched customer service and professionalism
Door Hangers
Door hangers are a sure way to get your advertisement in front of potential customers!
No matter what your product, service, or message is, a door hanger is a versatile and effective way to hit your target audience where they live. We can create your perfect door hanger piece in a variety of materials, shapes, colors and creative styles. If you can think it, we can do it!
Don't trust just anyone with your brand image! We use proven printing techniques and pull from our experience to make sure the graphics on your marketing piece pop to grab the attention of your new customer!
Let us help you get a handle on your next advertising campaign with door hangers!
Full Color Brochures
Brochures are a cost-effective marketing tool to get your company the exposure you are looking for. Impress customers with a professional presentation they won't forget. The wonderful thing about brochures is that they can be as unique and distinctive as you want them to be.
There are many papers you can select from, just like a simple one to full color. With layouts vertical or horizontal, you decide. Are you looking for full-color brochures, a tri-fold brochure, or two-sided brochure? The possibilities are endless. By presenting lots of useful information, your customers will feel more confident and empowered to make the right choice, increasing sales.
Flyers & Newsletters
Flyers & Newsletters are a cost-effective marketing tool used for bringing customers up to speed with the latest news, offers and more. Informs current clients or prospects with a flyer spotlighting upcoming projects or innovative ventures.
We can create Flyers or Newsletters in a variety of styles and layouts. When communicating information to your customers, it's critical that your brand is consistently represented in a professional manner. We'll work with you to ensure the result makes a great impression on your customers.
Postcards
Postcards are a cost-effective marketing tool that will get your company the exposure you are looking for.
Postcards make great marketing pieces as they are inexpensive and make a great advertising platform.
Postcards are inexpensive to mail, with offer programs for your area ask one of our sale staff about this. Our durable postcards can be customized on both sides with photos, designs and messages.
The savvy few know that postcards generate sales. A personalized postcard offers the right space for promoting special events or to announce new products or services. If you'd like to do something non-traditional and use postcards for personal use, no problem! Turn your postcard into a save-the-date, fun invitation, concert invitation and more.